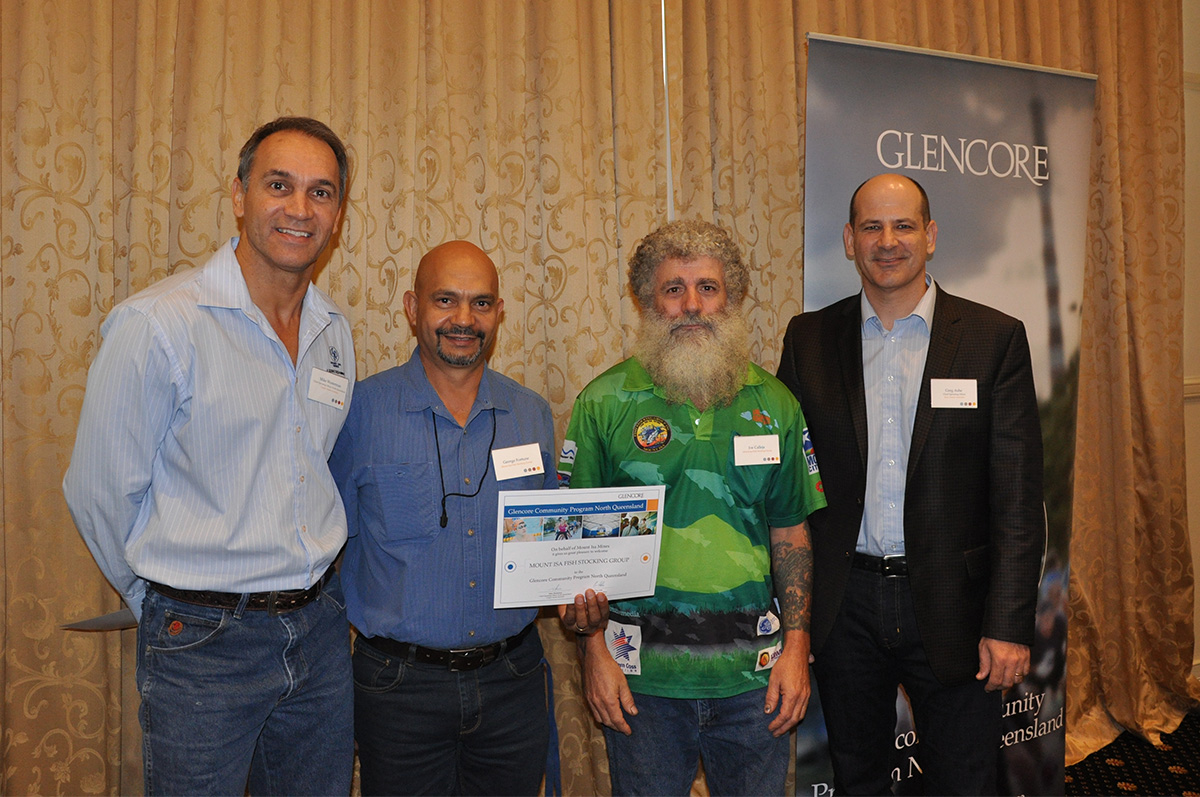 The Mount Isa Fish Stocking Group Hatchery supported by Mount Isa Mines.
UPDATE: As of July 2014 the MIFSG Hatchery is in construction stages! Stay tuned for more details on the completion and official opening.
MEDIA RELEASE: $1.4 million injection into communities thanks to Glencore community investment program
An initiative of the Mount Isa Fish Stocking Group Inc. (MIFSG), the MIFSG Hatchery supported by Mount Isa Mines will be a facility located at Outback @ Isa, Mount Isa's largest Tourism precinct.
The MIFSG Hatchery Project will involve the construction of a facility for the breeding and grow out of native fish species and facilitation of education and training programs for the benefit of communities in North West Queensland.
The Hatchery Project has been developed to fill a void in the local area by facilitating a cost effective fish breeding program for re-stocking purposes. The hatchery will include a state of the art interpretive display centre and viewing platform creating an informative and unique tourist attraction for the local area.
The Objectives of the MIFSG hatchery project include:
Produce, grow out and release local strain Sooty Grunter.
Grow out and release Barramundi sourced from the Gulf Barramundi Restocking Association (GBRA) to stock into permitted impoundments *
Increase environmental awareness of local waterways through informative displays, brochures and leaflets from local organisations.
Increase recreational activity benefitting social and emotional well-being/mental health and community capacity.
Increase culturally suitable employment opportunities for the Indigenous community.
Partner with employment agencies, training institutions and educational providers to provide ongoing work based training and educational experiences.
Increased employment opportunities relating to the construction and operation of the facility.
Positive economic impact through diversification of the region's industry and tourism product
Use of environmentally sustainable solar power for pumping systems.
Environmentally sustainable use of groundwater and recycled water in aquaculture systems.
Develop the regions tourism & recreational fishing industries; with flow on effects further benefiting the retail, hospitality & accommodation sectors.
Secondary stages of the project include outcomes for increased regional enterprise through commercial production of native fish species and the research and development of new aquaculture species.