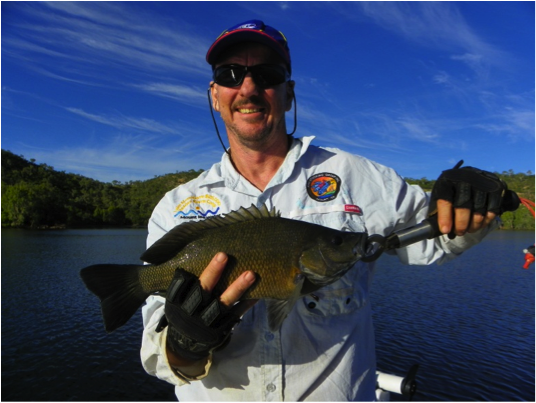 The Mount Isa Fish Stocking Group (MIFSG) is a community benefit organisation which is funded by member fundraising, local businesses and government grants.
The MIFSG has been carrying out fish breeding and fish stocking programs in the impoundments of the Mount Isa region since 1987.
The fish species which are targeted as part of the fish stocking program are currently: Barramundi and Sooty Grunter. The impoundments which are currently included in the fish stocking program are: Lake Moondarra, Lake Julius and East Leichhardt Dam.
Become a Member
To become a member of the MIFSG, please download our Application For Membership 2015
Lake Moondarra Fishing Classic
Be sure to put the dates for the 2015 Lake Moondarra Fishing Classic in your diary, October 23 to 25 and visit www.lakemoondarrafishingclassic.com.au for more information!